Apollo
(Battlestar Galactica)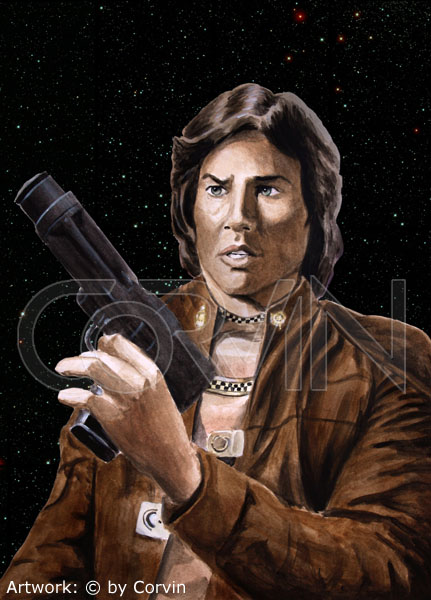 (2008, Acrylics)
The work on this image is still in progress! I could not finish the image in time for
the convention, because of a big commission work for an agency. The initial plan
was to do a big Galactica-image with all main actors. When I realized that the time
was too short, I just did a portrait of Apollo and with only some hours of time left
for that I had to so the best I could in a couple of hours. I will continue to work
on the image soon and hope to do the big Galactica image after that.
Actor and Author Richard Hatch in his best known role as Apollo from the
cult classic Movie and TV Series Battlestar Galactica.


Me and Richard Hatch in 2008.
Thank you for the nice chat and the kind words
on the autograph! I will contact you after finishing the painting.