Bud Spencer & Terence Hill


(2012, Acrylics)
Bud Spencer did a book signing in a movie theater in Düsseldorf. I used the opportunity
to do a painting of him and meet him there. The plan was to do a quick portrait of him,
but I ended up doing him, his buddy Terence Hill and a little background.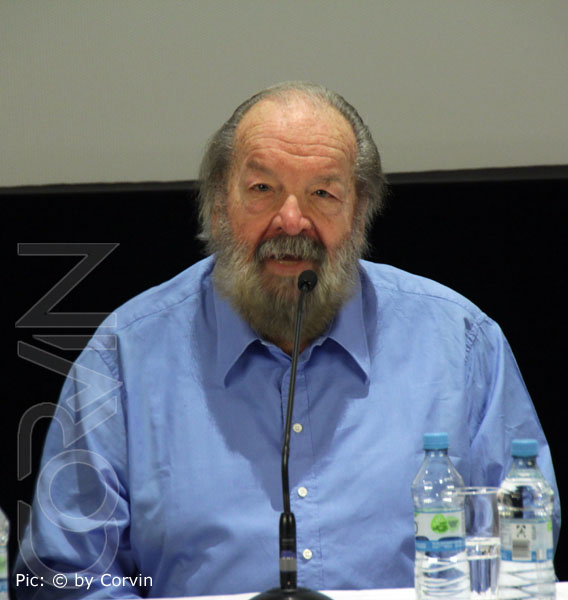 Bud Spencer – a true movie legend, especially in Italy and Germany
He told a lot of stories from his life and his films.
There were a lot of press people attending. They liked my painting and did some photos of
me with the painting in hand.

(Many thanks for the picture to the photographer Christof Wolff)


(Photo from the photographer of the website virtual-nights.com
Many thanks!)