Victoria Stanton (Mörser Girl)

This is a character of fellow colleagues of mine:
Patrick and Robert Rennwanz
Their comic series is called Mörser Attack.
I know them for about 12 years now. They asked me to
do a painting of their character Victoria Stanton
and I was happy to do it and also with the result.
She shot something in this painting but I am not sure
what it exactly is ... and we can not find that out
anymore now, can we? :-)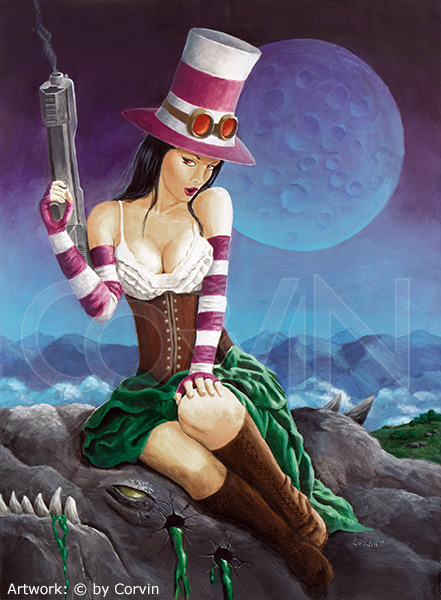 (2014, Acrylics)